William J. Pearson
PhD Candidate at SRON - The Netherlands Institute for Space Research and The Kapteyn Institute - University of Groningen.
About Me
I am a PhD student at SRON and The Kapteyn Institute. My work focuses around star formation across cosmic time. I use multi-wavelength data sets, from UV to sub-mm, to derive the physical properties of galaxies. As well as this, I employ deep learning techniques to help classify galaxies' morphologies. You can find out more below.
Outside of the department, I write silly little programs, play my saxophone or piano and enjoy long walks on the beach. Okay, maybe not long walks on the beach but the rest is true.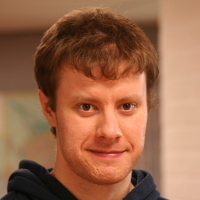 PhD Thesis
Four years of hard work all collected into one handy tome. It's basically my first four papers with overall introduction and conclusion chapters all put together with large staples. There is also a pretty nice cover, if I do say so myself. There are supporting propositions too!
Download my thesis
Download my propositions
Latest Preprints
Preprints of the latest papers. Assuming the query works...